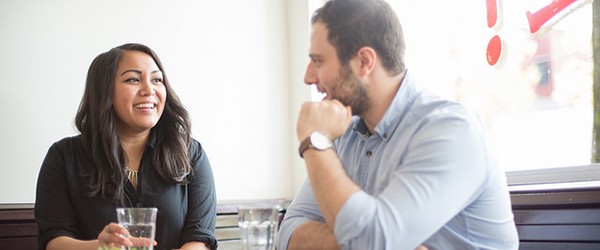 In my marketing career, I often find myself drawing on my background as a former professor of psychology. Psychology informs much of our work and research here at Hinge as we seek to understand how buyers think, and help sellers improve communication, service offerings, and client relationships.
As marketers continue to adopt social media as an integral part of their marketing strategies, we've been exploring how psychology can be used to improve social media's impact. Since social media is comprised of people engaging in personal conversations and interactions, it should come as no surprise that many psychological principles can also be applied to these channels. In this post, I'll share four ways to use psychology to maximize your social media marketing. Let's get started:
1. Understand the Halo Effect
In 1915, researcher Edward Thorndike discovered the "Halo Effect," a psychological phenomenon that causes positive bias. He found that if an evaluator believed that a person had one strong positive trait—like being intelligent—this bias would automatically lead the evaluator to believe that the person's other qualities—like work ethic or helpfulness—were also positive.
The Psychology of Social Media Marketing: 4 Ways to Increase Interaction