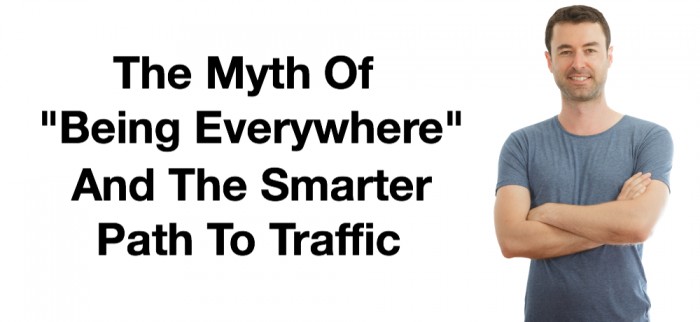 This is part one of a trilogy on the fundamentals of growing your blog traffic, when your goal is to make $100,000+ a year selling your own products and services.
To get all the articles in this series, click here to subscribe to my FREE Blog Traffic Email course.
I may make enemies of some of my fellow bloggers by saying this, but it has to be said…
The current best-practice idea that you need to "be everywhere" in order to build traffic is bad advice.
It's bad advice because most people follow it at the wrong stage of their business development and lack the capabilities to pull it off…
The Myth Of "Being Everywhere" And The Smarter Path To Traffic