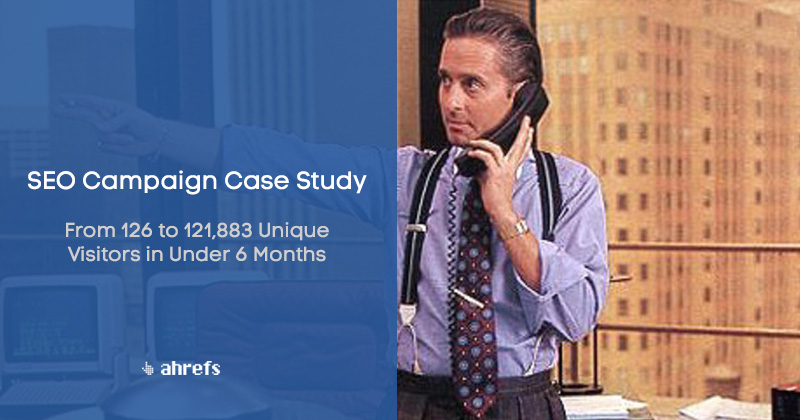 There is a reason they say you should keep your friends close but your enemies closer.
By analyzing your business competitors, you can learn how to build quality content that will gain huge amount of traffic and more importantly – convert readers into customers.
That's exactly what we did with our recent SEO campaign and the result was a knockdown.
Here's how we did it…
SEO Campaign Case Study: From 126 to 121,883 Unique Visitors in Under 6 Months