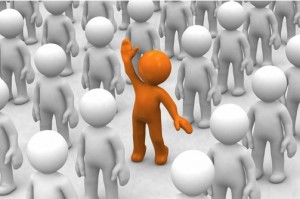 The following guest post was written by Joshua Danton Boyd. The author's views are entirely his own and may not reflect the views of FreelanceCopywritersBlog.com. If you are interested in producing a Guest Post for this blog, please get in touch with your ideas.
It's a tough market out there. A mixture of an increase in freelancers and a terrible economy mean it's harder than ever to find work. It makes it doubly hard if you're taking your first step into working for yourself. Without an established reputation it maybe hard to seek out and attract those much-needed clients. You need to make yourself stand out in a sea of people offering the same services as you otherwise you'll be doomed to endlessly trawling job sites trying to pick up some scraps. So what can you do to make yourself seem a much more favourable option?
As a freelancer, your website will most likely act as a portfolio to clients. Clearly you need to make your site as memorable as possible. Try to be original in its design and make something that will stick in the mind of prospective clients. Humour is of course a great way to do this. Beware though, because there are many pitfalls to avoid. Original does not necessarily mean good and a website can easily be memorable because of its faults. The wrong type of humour can also give the wrong impression and make people think you are unprofessional. It really is a fine line between genius and horror. If in doubt, be simple, succinct and concise. Clarity is key.