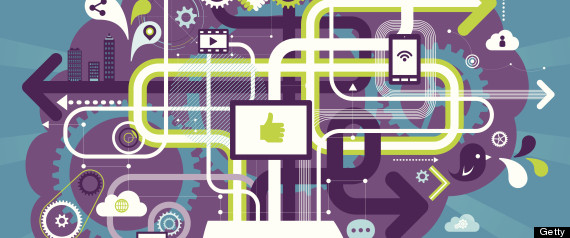 Social media is now solidly at the center of the communications industry. A diverse and vast landscape of social networks, each with its nuances and demographic makeups, means that there is something for every type of business, marketing campaign, and sales pipeline. Below we share some advice that will help businesses, both large and small, accelerate their 2015 growth through social media platforms.
Facebook still rules, and content still matters
Despite reports that Facebook is struggling to appeal to newer generations, it still is the biggest social network out there, with 1.35 billion monthly active users as of September 2014 (YouTube takes second with 1 billion). The increase in average age of Facebook users may actually be a blessing for marketers, with users' spending power increasing as they grow older.
Content on Facebook remains the focal component of the product. Changes in their Edge Rank algorithm, which governs which content is displayed on feeds, have consistently been geared to squash out cheap marketing content, pushing marketers to get more creative and produce rich, engaging content.
Fortunately there is a form of rich content that will help marketers succeed on Facebook this year: video. Facebook auto-play is going to define content strategies on this platform in 2015.
To illustrate how powerful this feature is, let's take a look at the success of the ALS Ice Bucket Challenge. The challenge was launched shortly after FB rolled out auto-play, which starts playing videos on your newsfeed without any prompt. It therefore became impossible to ignore your half-naked friend dumping a bucket of water on him or herself. Although there are many other valid reasons behind the challenge's success, this feature is certainly one of them. Since the feature was rolled out a little over a year ago, the number of users watching videos on Facebook has more than doubled.
Social Media Marketing in 2015: The Year of Quality Over Quantity