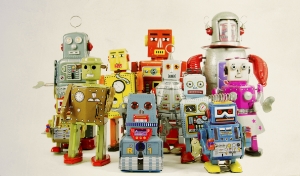 I'm going to let you in on a little secret: Not all of the content you create has to be 100% original.
I know. Mind-blowing, right? And for those of you inbound marketers plagued by the incessant demands of content creation, maybe also a little comforting?
Now before some of you get all "But content curation is lazy!" and "Content curation is why there is so much crap on the internet," hear me out.
Sure, curated content is a collection of other people's content and resources from around the web. But that doesn't mean it can't be valuable. Just think about a collection of mint condition vintage toys. Each toy that comprises the collection is valuable in and of itself — but a collection of many is even more valuable. See what I'm getting at?
How to Create a Curated Blog Post [+5 Free Blog Post Templates]