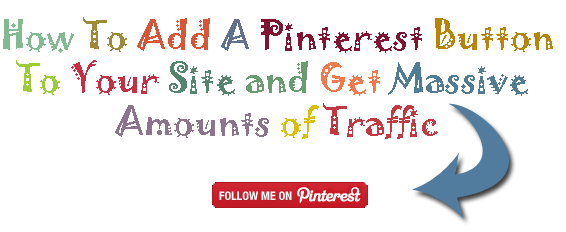 If you have heard of Pinterest, you may think it is only for retailers or photographers, however, that couldn't be farther from the truth.
Pinterest is a new, AMAZING social media platform that has application for ALL entrepreneurs.  If you haven't already, it is time to get on Pinterest!
In Shareaholic's January Referral Traffic Report, Pinterest was found to be a BETTER traffic referrer than YouTube, Reddit, LinkedIn, MySpace or Googe+ combined!
How To Add A Pinterest Button To Your Site and Get Massive Amounts of Traffic