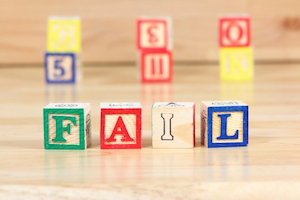 Landing pages are the core of the conversion process. They are one of the best ways you can convert website visitors into leads and leads into customers. But a high-converting landing page isn't just a random form, a little description, and a kind-of-related image thrown together onto a web page — you have to build each component thoughtfully and strategically.
To get people to convert on your website, the conversion process needs to be a) easy, and b)enjoyable. The key is keeping visitors on your page long enough to get them to fill out your form, which means clean formatting, concise language, and a compelling offer.
But it's not as easy as it sounds. There are a lot of really awful landing pages out there. To help you convert as many visitors as possible into leads, here is a comprehensive look at the things you shouldn't do on your landing pages — and how you can fix them.